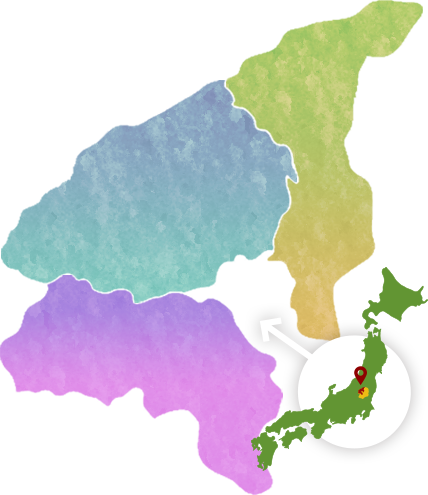 Nikko Area
Kinugawa
&
Kawaji Area
Yunishigawa・
Kawamata・
Okukinu Area
Nikko has plenty of tourist attractions that embodies Japan.
The city has so many highlights and has been a must-visit place for a long time.
Nikko is a microcosm of Japan. The World Heritage Site Shrines and Temples, hot springs, crystal clear streams and colorful mountains entice visitors from around the globe.
At Edo Wonderland theme park in Kinugawa, you can experience life in 17th Century Japan as a Ninja, Samurai or courtesan.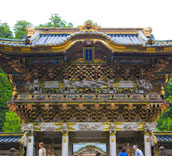 Nikko Area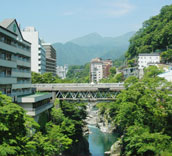 Kinugawa & Kawaji Area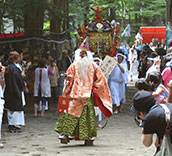 Yunishigawa ・Kawamata ・Okukinu Area
Access to Nikko City
Tokyo - NikkoShortest time is 1hr 35m from Tokyo station to Nikko!

TAsakusa or Shinjuku - Kinugawa Onsen - Yunishigawa Onsen


Accommodation
Nikko has been a long-established Onsen resort with famous hot springs like Kinugawa and Yunishigawa.
Most of the hotels boast open-air baths where visitors can have a soak and enjoy the seasonal views.
Popular hotels in Nikko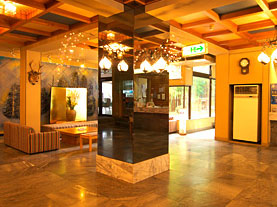 Nikko Green Hotel Natsukashiya Fuwari
Within walking distance to Toshogu Shrine & Futarasan Shrine.
Access
10mins by route bus from JR Nikko/Tobu Nikko stations.
Book Now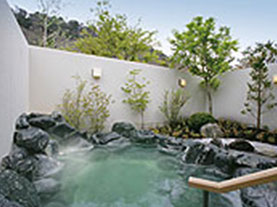 Yumorikamaya
Water directly sourced from a natural sulfur spring. Bath open 24 hours.
Access
70mins by route bus from Nikko station.
Book Now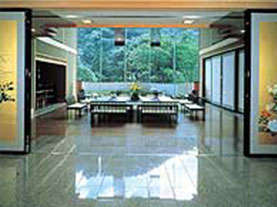 Nikko Senhime Monogatari
Traditional ryokan in a picturesque spot 5 minutes from Nikko Toshogu Shrine.
Access
5mins by taxi from Nikko station.
Book Now
See More
Popular hotels in Kinugawa-Kawaji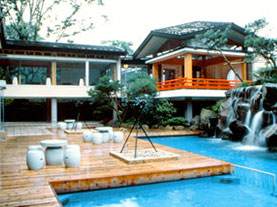 Kinugawa Park Hotels
Choose from a variety of its own baths.
Access
5mins walk from Kinugawa Onsen station.
Book Now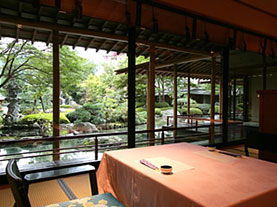 Kinugawa Grand Hotel Yume no Toki
Includes 5 chartered open-air baths and a large public bath for you to sample.
Access
8mins walk from Kinugawa Onsen station.
Book Now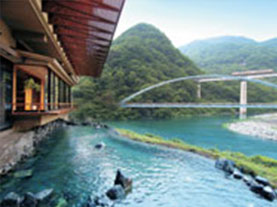 Yukemuri-no-Sato Kashiwaya
See the Yagan Railway from the beautiful open-air bath!
Access
Free shuttle from Kawaji-Yumoto station (reservation required.)
Book Now
See More
Popular hotels in Yunishigawa, Kawamata & Okukinu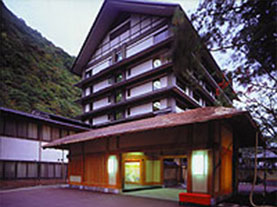 Irodori Yukashiki Hana to Hana
Leading hot spring in Kanto with alkaline water (pH9.3) leaving skin feeling beautiful.
Access
Free shuttle from Yunishigawa Onsen Station (1 per day/reservation required.)
Book Now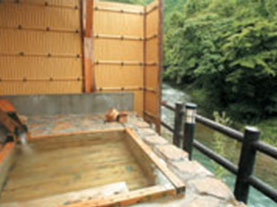 Yamashiroya
Experience cuisine from the Samurai era cooked on a sunken fireplace.
Access
25mins by route bus from Yunishigawa Onsen Station.
Book Now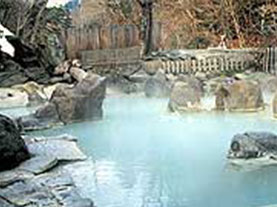 Oku Kinu Onsen Hotel Kaniyu
Hidden deep in the mountains surrounded by nothing but nature. Bath open 24 hours!
Access
105mins by Municipal City bus from Kinugawa Onsen station then shuttle bus (inquiry required.)
Book Now

Tours & Activities
Our Nikko tours are fun and convenient.
Day trips are also available!

Attractions
Nikko is packed full of things to do and see - World Heritage Site Shrines and Temples of Nikko, Kinugawa River Boat Ride, Ryuokyo Valley - that you will always be wanting more time.
There are also many theme parks to be enjoyed as a family.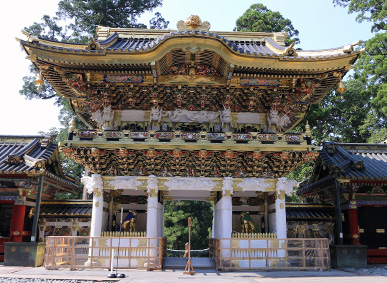 Nikko Toshogu Shrine
In the complex, there are 55 buildings, including 8 national treasures and 34 important cultural assets. The luxurious and sumptuous shrine will leave you mesmerized.
The buildings are lacquered and decorated with vibrant colors while the pillars and other structures are covered in a multitude of carvings.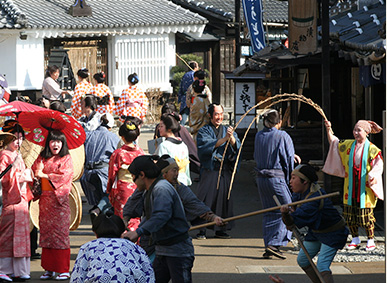 EDO WONDERLAND NIKKO EDOMURA
A history theme park centered on the Edo period (17th century).
Travel back in time and visit a complete replica of a town back in 17th century Japan, including a Ninja village and Samurai houses.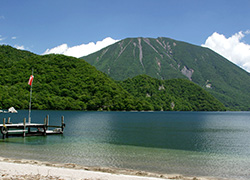 Lake Chuzenji
The lake is located in Nikko National Park and is the highest natural lake in Japan.
It is a popular scenic spot to view the magnificent natural surroundings. The sightseeing boat cruise is recommeded.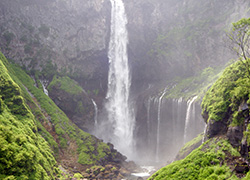 Kegon Falls
The main falls has a height of 97m.
An elevator will take you to an observatory platform allowing visitors to see the basin of the falls from nearby and to appreciate the sheer power of mother nature.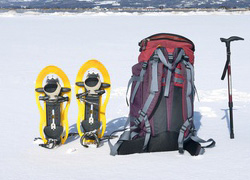 Snowshoe experience
In the past, the Japanese used to wear "Kanjiki", a traditional version of modern snow shoes, to survive the harsh winters. Try them on!
Inquiry
Please book by yourself.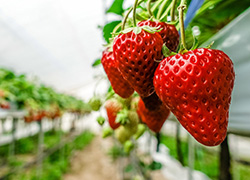 Strawberry picking experience
Enjoy picking your own strawberries. They are grown to be eaten safely on the spot.
Japan's No.1place for all-you-can-eat strawberries!-
Nikko Strawberry Park

Term

mid-December - late June

Contact

+81-288-22-0615

Gourmet
"Yuba" (tofu skin) dishes are famous in Nikko.
It is a versatile ingredient, very good for you and suitable for vegans.
"Nikko Soba" (buckwheat noodle) is also famous.
Various sweets are popular at the hot spring resorts and make great souvenirs!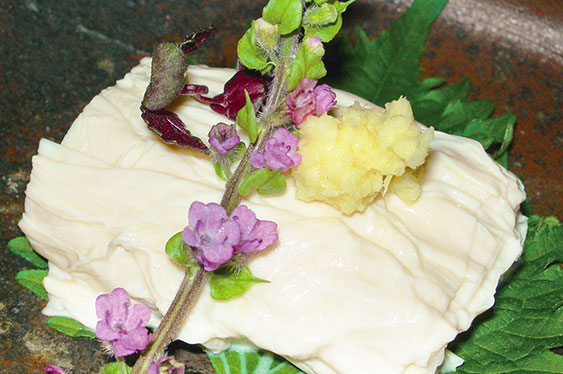 Enjoy yuba, Nikko's delicacy.
Yuba is the tofu skin made from boiling soy milk.
There are various ways to enjoy yuba: in a traditional Japanese course, a casual café style or a take away style. Choose your preference and have a taste.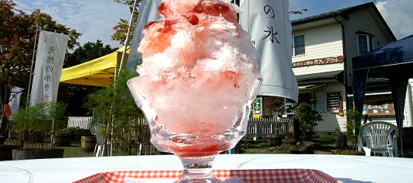 Nikko Tennen shaved ice (with flavored syrup)
There are only 5 natural ice specialists in Japan and 3 of them are in Nikko. The natural ice produced in Nikko is very pure and makes the taste unique. A must try!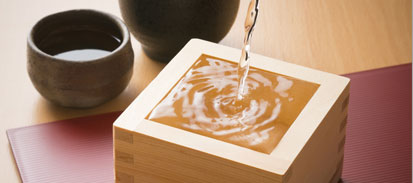 Local Sake of Nikko
There is a saying that where fine cedar trees grow, fine sake is brewed. Imaichi is a renowned area for brewing excellent Sake.
The sake brewery visit is very popular and available throughout the year.
Free brewery tour is available any time. (Reservation required)
Katayama Shuzo

Contact

+81-288-21-39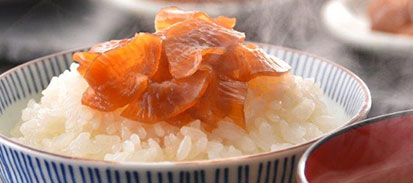 Tamarizuke / Robatazuke
Japanese pickles made by marinating fresh local vegetables in "tamari," liquid produced in the process of maturing miso (soybean paste),, or "tamari shoyu," thick soy sauce produced by using more soybeans than regular shoyu.
Nikko fireside pickled Kinugawa shop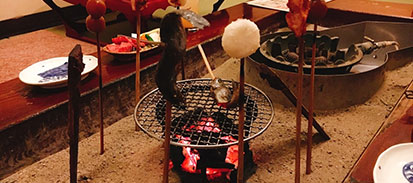 Heike Ochudo Ryori (Fleeing Heike Warrior Cuisine),
This cuisine is named after the old legend that fleeing Heike warriors surrounded fire and baked the foods that they got in the mountain and river. You can sit around a fire pit and enjoy the cuisine.